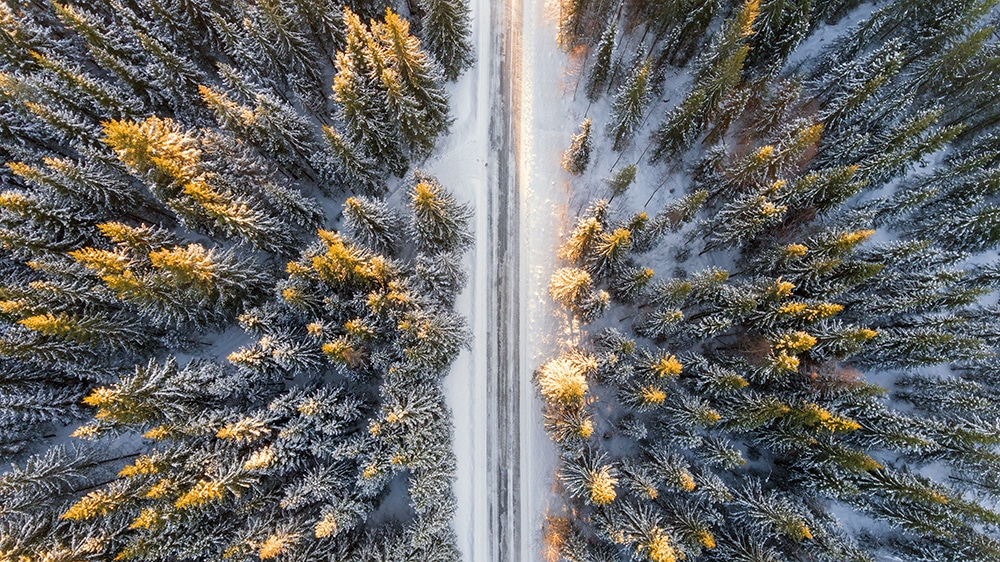 (RNS) — "To be honest, this has been a hard year," Sarah Bessey admitted.
The popular Christian author, speaker and co-curator of the Evolving Faith conference lost "a very dear" friend this year. Another close friend of hers lost her son.
As November gave way to the holidays, she sent an email to subscribers of her Field Notes e-newsletter.
It was titled, "Does Advent even matter when the world is on fire?"
"In these days, celebration can seem callous and uncaring, if not outright impossible," Bessey wrote in that email.
"But here's the thing: we enter into Advent precisely because we are paying attention."
While many churches have started to hold "Blue Christmas" services to make space for those who are grieving while so many others are celebrating at this time of year, the liturgical season of Advent leading up to Christmas has held that space since the fourth or fifth century.
And a number of new Advent resources available this year admit a bleak midwinter spirit, drawing attention to grief and injustice.
Several books connect with the "blue" feeling that many, like Bessey, feel in the midst of the holidays.
There's "Low: An Honest Advent Devotional" by popular progressive Christian pastor and author John Pavlovitz. LifeWay Women, part of the publishing arm of the Southern Baptist Convention, takes the title of its seasonal Bible study book from the hymn "O Holy Night": "The Weary World Rejoices."
Other resources, like the #JesusandJusticeAdvent Challenge delivered to inboxes daily by Red Letter Christians UK and the Diocese of St. Albans, connect what has been called the "social gospel" with the birth of Jesus told in the Gospels.
Those themes are linked in their admission that not everything is as merry and bright as the parties and decorations during this time of year — when Christians celebrate what they believe to be the birth of Jesus — said the Rev. Claire Brown, an Episcopal priest who co-curated "Keep Watch with Me: An Advent Reader for Peacemakers."
"Here's the thing about hope — hope inherently requires recognizing something is wrong and something better and different is possible. Before we get to the merry and bright, the glory of God become human, we have to acknowledge our deep need for divine intervention," Brown said.
"The somber tone of Advent preparation is that acknowledgement — that we are broken and hurting, that we struggle, that we can't do this alone."
Advent could be considered the original Blue Christmas: It has traditionally been regarded as a "little Lent," a penitential season beginning four Sundays before Christmas, which always is celebrated on Dec. 25.
This year, the beginning of the liturgical season of Advent lined up with the start of the Christmas countdown calendar on Dec. 1.
Luke Larner of Red Letter Christians UK, who authored the introductory email to #JesusandJustice, described the season as "watching and waiting for the revealing of God's Kingdom of peace and justice," or "turning the lights off before bringing out the birthday cake."
In the churches that observe Advent — including Roman Catholic and liturgical Protestant denominations such as Lutheran, Presbyterian and Episcopalian — candles are progressively lit each week, Scriptures are read and traditional themes of hope, peace, joy and love are emphasized. That includes readings from the prophets, of the angel's announcement to Mary she would be mother to the Son of God, and of John the Baptist's words preparing the way, about the birth of Jesus in Bethlehem.
Those readings set the Christmas story in its wider context.
They also describe familiar "politically tumultuous" times, Larner said.
And they raise the topic of justice from the start, he said, pointing to Mary's song in response to the angel's announcement, what has become known as the Magnificat.
Bessey described the Magnificat as a "revolutionary liberative song" in which Mary "talks about justice and mercy, about God casting down the proud and raising up the lowly with dignity, that the hungry are fed."
"Christmas and Advent is inherently political. The advent of God with us, of Jesus' incarnation, means that those things matter to God. How we treat one another, how we move through life, those things matter to God and it's political because it's so personal," she said.
That resonates with Bessey not just at this time of year but also in this particular year.
Many people's hearts are broken by the injustices they see around them — by the refugee crisis, by detention camps at the United States-Mexico border and broken treaties with Native American and First Nations people in the United States and Canada, by political unrest and division, she said.
Many also are feeling a disconnect with the season in their own lives. They may be lonely or sick or afraid or grieving the loss of loved ones.
That's where Advent comes in.
"Advent acknowledges that in a way, that the holiday movie version of Christmas doesn't always know how to do. It feels relevant to us because we need language to name this longing," Bessey said.
Writer, speaker and Reformed Theological Seminary student Dante Stewart didn't grow up observing Advent.
But Stewart comes out of a Pentecostal tradition in which "the Lord would deposit a word in my bank account in a hot minute," he said. So when he sat down last month to write an essay about Mary and womanist theology, he said, he ended up with a series of reflections on Advent that touch on literature and music and theology and Black Lives Matter.
The resulting e-book, "Prophesy Hope! An Advent Reflection on Hope, Peace, Love and Freedom," invites readers on a "journey inside the black tradition," according to its introduction.
"Having to survive and thrive while also bearing the deep wounds of tragedy and trauma will teach you something about hope, peace, love, and freedom," Stewart wrote. "It teaches you that you must hold on. Hold on to Jesus. Hold on to one another. Hold on when you just don't feel like holding. Hold on when you're tired."
An Advent "novice," he said the season has struck a chord with him because he sees the need for spaces within churches to pause and reflect.
"I think people are really resonating deeply with being able to have room to cry, room to lament, but also room to hope, room to be joyful, to try to figure out how to be at peace," he said.
This year during Advent, Bessey is meditating on the themes of waiting, accepting, journeying and birthing, which she said she learned originated with the Carmelites, a contemplative Roman Catholic order.
The traditional themes she always has celebrated of hope, peace, joy and love don't feel right when "the losses feel so fresh," she said.
The Carmelite themes "felt like more of an invitation to discover something new about God while still making room for where I'm personally at right now with a broken heart and some bruises on my soul," she said.
"I think that's the thing I love most about Advent — it acknowledges our humanity while still reaching toward what could be possible, what we long for, and it gives us language for that hope."