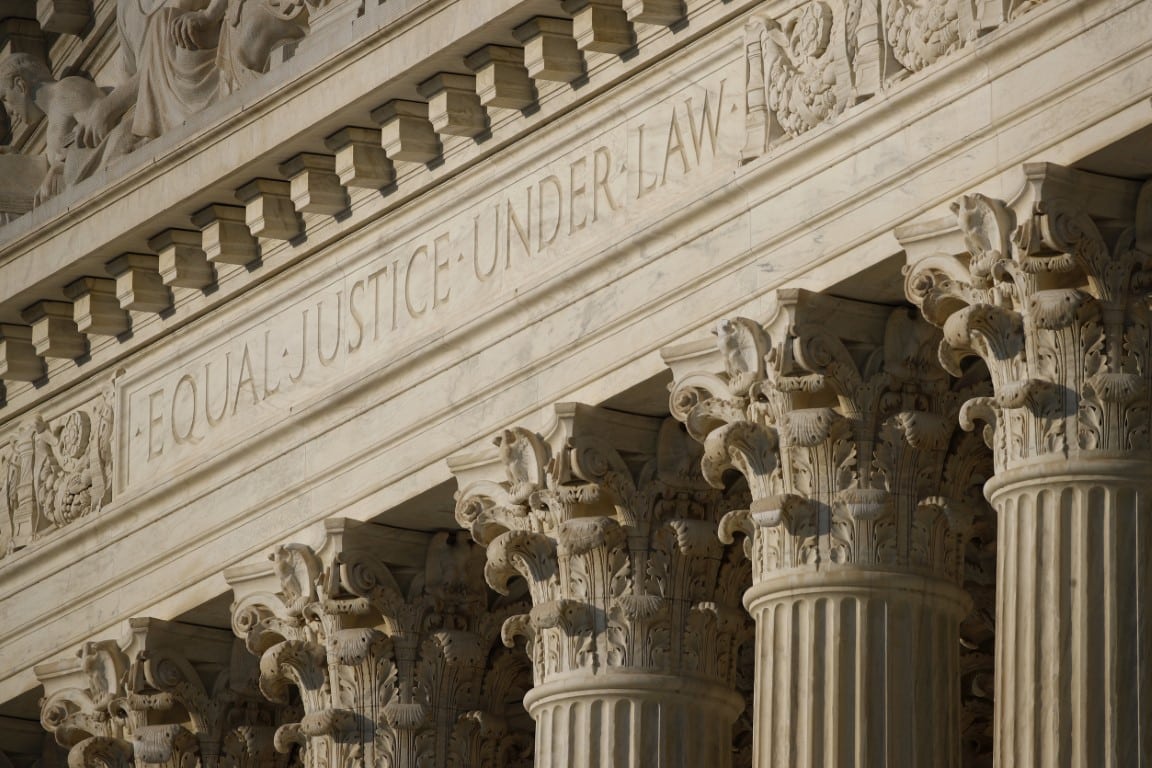 (RNS) — As a religious studies teacher at Sacred Heart Cathedral Preparatory, a Catholic High School in San Francisco, Ish Ruiz knows he's probably considered a "minister" by the archdiocese.
But he's also charged with helping teachers in secular subjects discover their spiritual gifts, or charism, in Catholic nomenclature.
A recent Supreme Court decision on the so-called ministerial exception may shut down those conversations.
That's because the court found that any religious school teacher who performs a religious function is beyond the reach of civil rights protections accorded to other workers.
As Justice Samuel Alito explained in his opinion on Our Lady of Guadalupe School v. Morrissey-Berru, the First Amendment "protects the right of churches and other religious institutions to decide matters 'of faith and doctrine' without government intrusion."
Ruiz worries that those who teach math, science, English and social studies  at his school could now be classified as ministers if they partake in explorations of their spiritual gifts.
"This makes it harder to get my Catholic colleagues to engage on what it means to be Catholic educator, if in doing so, they might be performing a ministerial function, thus depriving themselves of civil rights," Ruiz said.
In its ruling, the court found that it doesn't matter if religious school teachers are ordained or have completed a course of study in religion. It doesn't even matter if their primary role is to teach a secular subject.
So long as teachers perform some religious role, such as praying with students or accompanying them to Mass, the school can consider them ministers, in which case they are no longer protected from discrimination on the basis of race, color, sex, age, pregnancy or disability.
In the 7-2 ruling on July 8, the court examined the cases of two Los Angeles area Catholic school teachers who were fired and then sued, claiming discrimination. Agnes Morrissey-Berru, a fifth-grade teacher, sued her school for age discrimination. Kristen Biel, another fifth-grade teacher, sued for disability discrimination. She needed time off because she was receiving treatment for breast cancer. Biel has since died.
Neither teacher spent the bulk of her time teaching religion. Morrissey-Berru was not even a practicing Catholic. Still, the court found the teachers' minimal religious responsibilities qualified them as ministers and placed them beyond the reach of civil rights laws such as the Age Discrimination in Employment Act and the Americans With Disabilities Act.
Now religious school teachers, not only Catholic but Protestant and non-Christian, too, are wondering just how broad the ministerial exception will go. Are all religious school employees now ministers in the eyes of the law?
Just last week, a U.S. District Court in Illinois found that a coach at a Christian after-school program for underprivileged children qualified as a minister and therefore denied her discrimination claim after the program fired her for getting pregnant outside of marriage.
John Bursch, senior counsel at Alliance Defending Freedom, a Christian legal and advocacy organization, said it's entirely possible a gym teacher, a coach, even a school receptionist can qualify as ministers. All the school needs is a religious function included in the employee's job description, he said.
"The advice that we're giving to churches, religious schools and other religious organizations is that if you've got individuals that you employ, who are critically responsible for carrying on the faith, transmitting it to other people, and then you should make that clear in the job responsibilities that you have set out in the employment file and in the way that you describe it to the individual when they're applying for the job," Burch said.
Douglas Laycock, a leading scholar in the area of religious liberty, said he didn't think secular subject teachers, especially at the high school level, would necessarily qualify as ministers. But other lawyers said the court's emphasis on "church autonomy" means all teachers would qualify, and that schools would likely begin to add religious teaching to all subjects, from history to literature to biology.
That's already happening in some schools. In 2015, San Francisco Archbishop Salvatore Cordileone proposed reclassifying all Catholic high school teachers as "ministers," a move the teachers union rejected, saying it would deprive teachers of anti-discrimination protections.
Some lawyers who work with faith groups are now advising churches and other religious organizations to beef up their governance documents to clearly state their religious character and thereby immunize them from discrimination claims.
"What I've been telling people so far, and will continue to do, is to be as religious as possible," said Sally Wagenmaker, a lawyer with Wagenmaker & Oberly in Chicago, a firm that takes religious liberty cases. "If you're a religious organization now, get more religious. If you're not very religious, think about it, if you want to protect your religious liberty protections."
Cathy Harmon-Christian, who was fired from her teaching job at Marist School in Atlanta earlier this year, fears that the new ruling will embolden religious schools to take advantage of employees who can't sue for discrimination.
"What I'm seeing is the continuing rollback of the human and civil rights of people who work for the church," said Harmon-Christian.
The 55-year-old theology teacher was fired after leading a morning reflection and prayer where she referenced an alleged racial incident and exposed racial fault lines at the school.
"You're looking at a workforce that is already beleaguered," she said. "They're constantly being threatened with losing their jobs if they don't toe the line according to the hierarchy or the administration or the superintendent of schools. They know they do not have civil rights and that the schools will not honor those civil rights."
More than 100 Catholic employees, most of them gay or allies of LGBTQ people, have been fired or forced to resign in the last decade, according to New Ways Ministry, an advocacy group for LGBTQ Catholics that tracks those firings. Many of those were teachers fired because they married their same-sex partner. (The Catholic Church teaches that gay sex is "intrinsically disordered" and "contrary to natural law.")
Many of those LGBTQ teachers are even more troubled about possible firings today.
"The minute the Supreme Court ruling came out, I sent all my stuff to my lawyer, including the school's policy, and I was like, 'Should I be worried about my job?'" said one New York City Catholic school administrator who is queer and didn't give her name because she fears she might get fired if she acknowledged her sexuality at the school where she works.
In a separate ruling in June, the Supreme Court ruled that gay and transgender people are protected from workplace discrimination — a ruling that would not apply to workers at religious institutions.
J. Patrick Hornbeck II, chair of the theology department at New York's Fordham University, believes religious institutions should inform all potential employees that they may forfeit some anti-discrimination protections when they sign on.
"If religious employers were encouraged to say, 'We deem you a minister. And please note from the beginning of your employment with us that you don't have these job protections,' that would allow an employee on the front end to know that he or she is entering on a job where they don't have normal protections," said Hornbeck.
Such a provision, Hornbeck said, would make religious employers think twice about each  ministerial position because it would shrink the pool of applicants to people willing to forfeit their civil rights protections.
Hornbeck is working on an article for a law review that would propose such language.
At least two lawyers who advise Christian organizations on religious liberty issues said they did not think such a provision was necessary.
Meanwhile, teachers are left to fend for themselves.
"I'm disappointed in the court's decision," said Ruiz, the San Francisco religious studies teacher. "We have corrupted the word 'minister.' We put a stain on the word. It means you're giving up your civil rights."