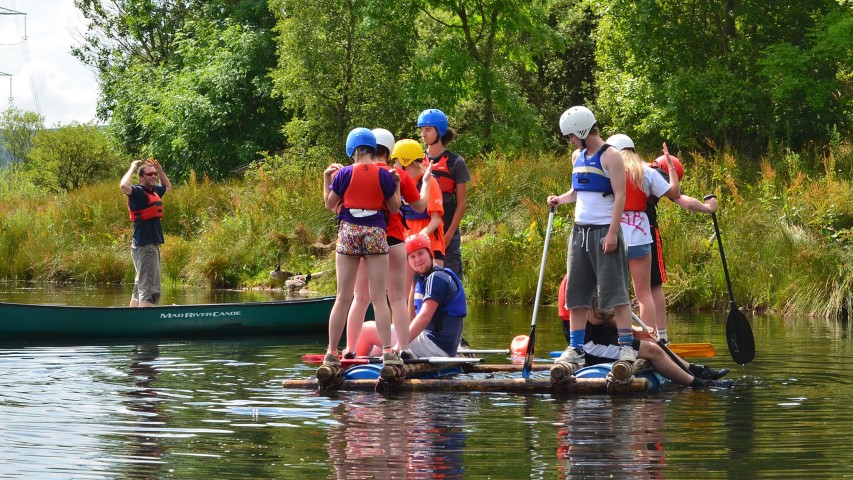 (RNS) — Faith-based organizations in Canada are welcoming changes to the federal government's summer jobs program that remove language interpreted by many to require support for abortion.
"It's encouraging to see that the government has heard and responded to our concerns," said Julia Beazley, director of policy for the Evangelical Fellowship of Canada.
Canoes await campers. Canada has made changes to the federal government's summer jobs program. Photo courtesy of Creative CommonsThe change is "an admission that last year was clearly a violation of freedom of speech and religion," said Ray Pennings, executive vice president of Cardus, a nonpartisan faith-based think tank.
The change is a retreat for the ruling Liberal Party, which set off a firestorm in late 2017 by adding a new stipulation to the 2018 Canada Summer Jobs Grant application form.
In order to get funding from the program, which provides financial assistance to nonprofits and businesses that want to hire summer students, groups had to check a box attesting that their "core mandates" respected, among other things, "sexual and reproductive rights and the right to access safe and legal abortions."
Many faith groups protested, saying the attestation violated their right of freedom of belief, and their freedom of expression under Canada's Charter of Rights and Freedoms.
The government tried to clarify its reason for the change, saying it welcomed participation by all religious groups. But about 1,500 faith groups and businesses that submitted applications without agreeing to the attestation were rejected. An unknown number of groups didn't apply at all.
The issue also prompted at least nine court challenges from church groups and private businesses.
Although the government initially defended the change, the office of Employment Minister Patty Hajdu initiated behind-the-scenes meetings with several key evangelical and Catholic groups this fall in an effort to address their concerns.
The result is a new application form for 2019 that drops the reference to core mandates and instead focuses on activities that are ineligible for funding.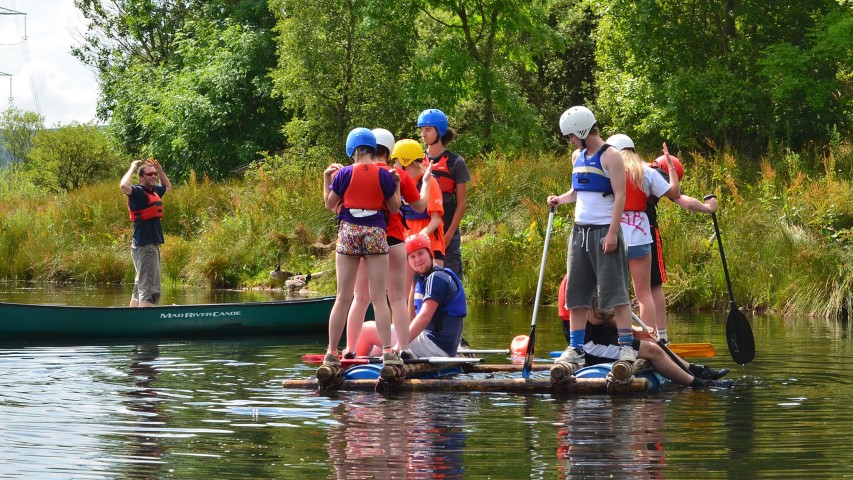 Youths participate in water activities at a summer camp. Photo courtesy of Creative Commons"We want to be very clear that this isn't about beliefs, but rather about ensuring the projects and activities don't undermine or restrict the legal rights of Canadians," Veronique Simard, press secretary to Hajdu, said in an email.
The new language specifies that government funds cannot be used for activities that, among other things, "actively work to undermine or restrict a woman's access to sexual and reproductive health services," that discriminate on the basis of "sexual orientation, or gender identity or expression" or that "advocate intolerance, discrimination and/or prejudice."
For the EFC's Beazley, this is a positive change. "Now the focus is on activities, not on the beliefs and values of organizations," she said.
Pennings agreed, noting all the new form asks "is for us to be law-abiding citizens."
The outpouring of criticism from faith groups, businesses and individuals across Canada, as well as the court challenges, are considered key to moving the government on the issue. Another factor, however, is next year's federal election.
"They (the Liberals) have enough on their plate to worry about without adding a number of lawsuits and angry churchgoers," said Barry Bussey, director of legal affairs for the Canadian Council of Christian Charities, also known as the 4Cs, which had also opposed the original language.
While faith groups are happy about the changes, there are still some concerns about the vagueness of the wording. "What does it mean to advocate intolerance, discrimination or prejudice?" asked Bussey. "We don't know."
Phil Horgan, president of the Catholic Civil Rights League, doesn't think the change goes far enough.
"It appears that the federal government has moved from an attestation requirement of beliefs, or forced speech by having to check a box, to denying certain 'proposed activities' in respect of those legitimate beliefs," he told Canadian Catholic News.
"It is a continued suppression of viewpoints not shared by the government, for which funding will continue to be denied … to prevent funding to organizations who do not share the federal government's unfettered pro-abortion position."