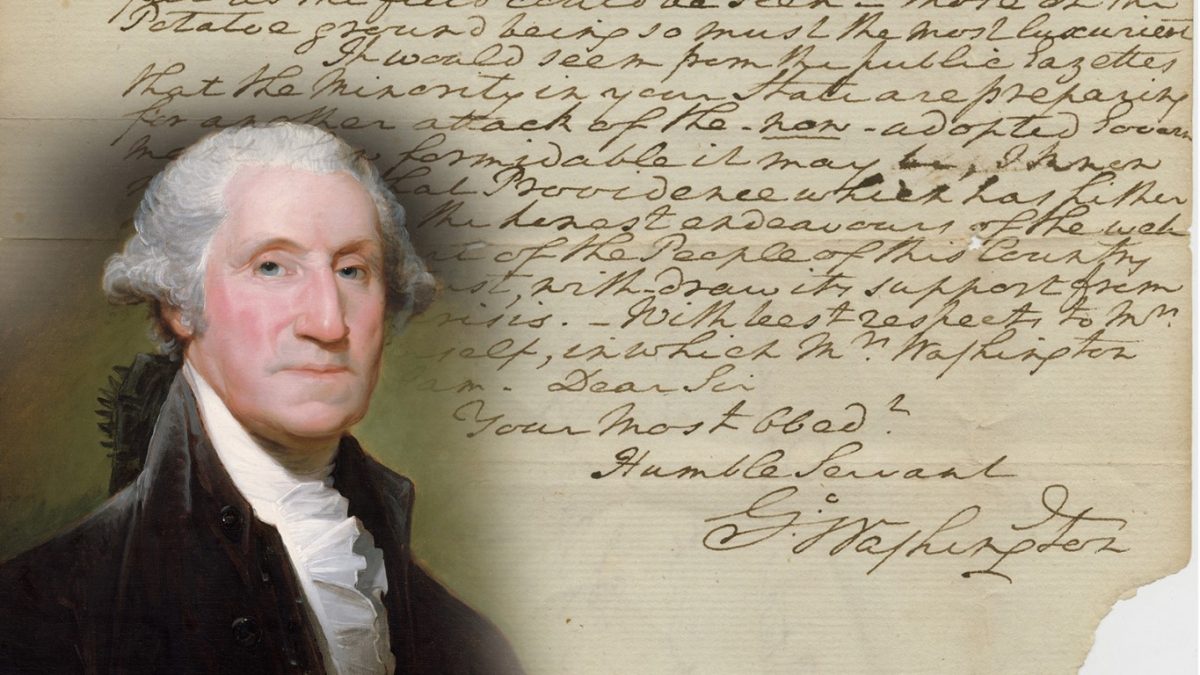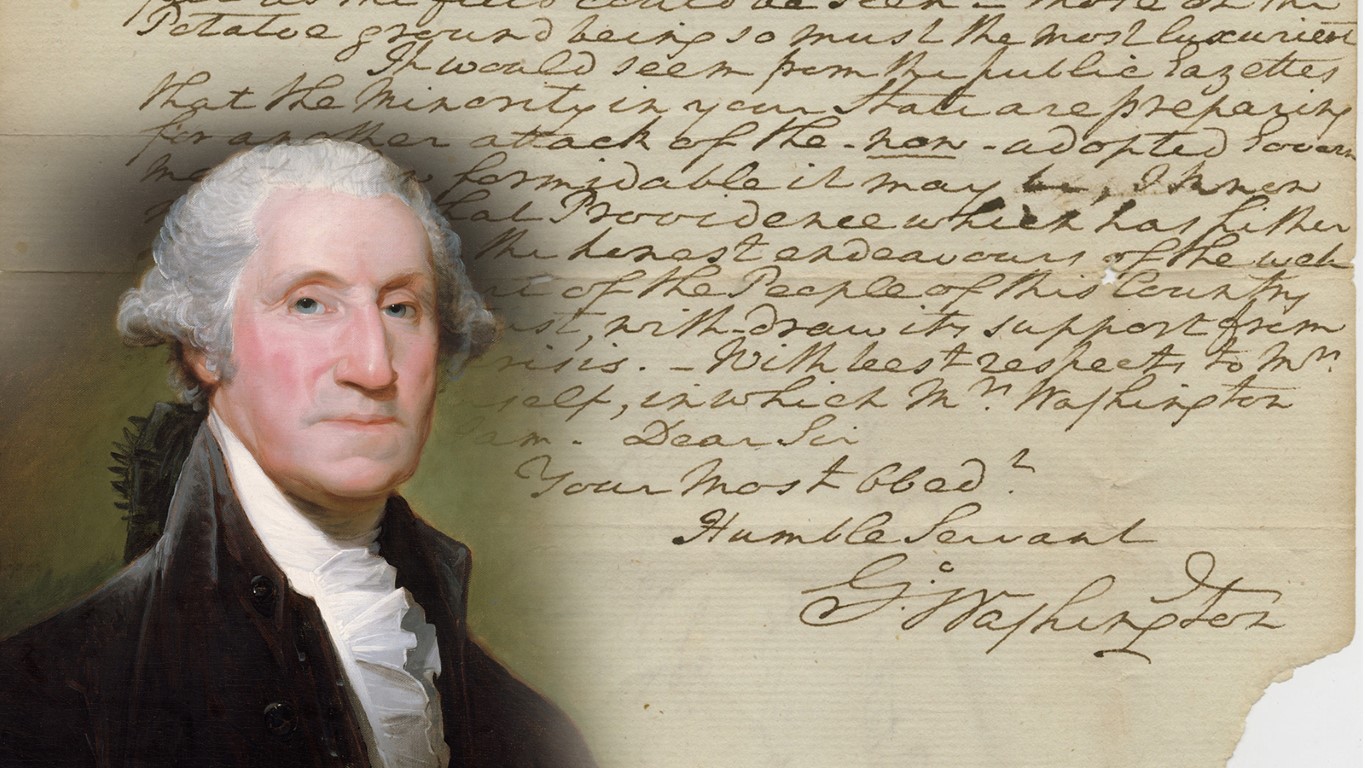 (RNS) — The sale of a 230-year-old letter in which America's first president speaks of "Providence" guiding the fledgling republic's affairs has rekindled interest in how George Washington saw religion, a subject long debated among scholars, supporters and skeptics.
The letter, which came on the market Monday (Feb. 11), was sold at the asking price of $140,000 to an unnamed private collector by the Raab Collection, an antiquities dealer in Ardmore, Pa., near Philadelphia.
Written Sept. 7, 1788, to Richard Peters, at the time speaker of the Pennsylvania House, the letter captures Washington railing against the calling of a second Constitutional Convention by some states.
Washington wrote, "It would seem from the public Gazettes that the Minority in your State are preparing for another attack of the – now – adopted Government; how formidable it may be; I know not. But that Providence which has hitherto smiled on the honest endeavors of the well meaning part of the People of this Country will not, I trust, withdraw its support from them at this crisis."
Only a week earlier, according to Raab Collection principal Nathan Raab, Washington had told his former aide Alexander Hamilton that he would accept a call to the presidency.
"Washington, who was the general in chief of the Continental Army during the war and president of the Constitutional Convention, makes a remarkable statement in this powerful letter," said Raab. "His victory in battle and his stewardship over the convention that led to our Constitution came with the guiding influence of a higher power."
Washington's faith life has been studied intensely over the two-plus centuries since his death in 1799. Both deists and evangelical Christians have sought to claim Washington as one of their own.
According to historian Spencer W. McBride, author of the 2017 book "Pulpit and Nation: Clergymen and the Politics of Revolutionary America," Washington was a "very complex figure and very private when it came to religion. We know he would leave church early. He knew attending it was important for civic order, but he did not necessarily believe any one church's teaching or sacraments were essential or right."
McBride said Washington "believed religion was important for maintaining the civic order. Exactly what his personal religious beliefs were remains a matter of debate. He had some skepticism about the Christian denominations of his time, but it did not keep him from going to church."
Indeed, earlier in his life, Washington was a vestryman, or member of the church council, at Pohick Church in Virginia, and as president, Washington would attend services in New York City led by William White, an Episcopal bishop. But, as White later wrote, while first lady Martha Washington would regularly partake of Communion, Washington did not.
But that didn't make Washington a deist, or an evangelical. In her 2008 book, "In the Hands of a Good Providence," Mary Thompson, a research historian at Mount Vernon's Fred W. Smith National Library, claims the first president was "a devout Anglican, of a Latitudinarian bent," a term covering the kind of uncertainty McBride ascribed to Washington.
The Washington letter is the second item relating a major figure to religion sold in recent months. In December, Christie's auction house in New York City sold a letter written by Albert Einstein, detailing the physicist's issues with the concept of God, for $2.9 million.