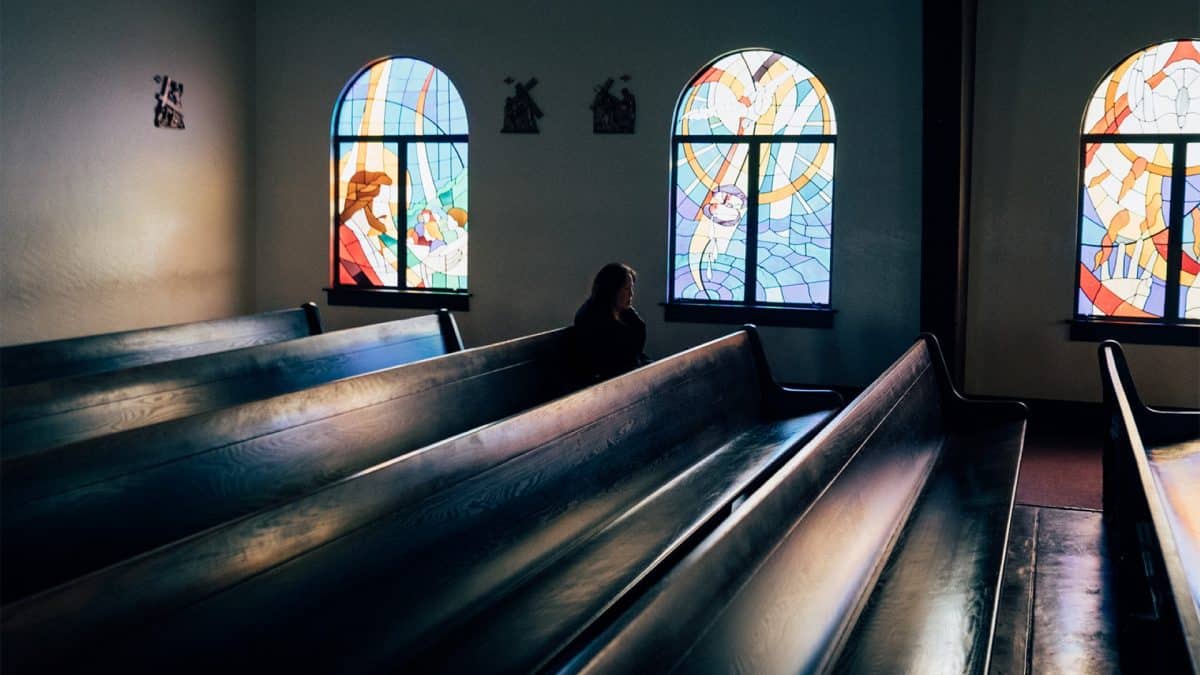 (RNS) — Most Americans still say they believe in God.
But their involvement in organized religion continues to wane.
A new Gallup report found that only half of Americans say they belong to a church or other religious body, down from 69% two decades earlier.
Most of the decline is tied to the rise of the so-called "nones" — those who claim no religious affiliation. Gallup found that the share of Americans who claim a religious identity declined from 90% to 77% in recent decades.
But even those who claim a faith tradition may not belong to a religious congregation or community, according to the report, which compared data from 1998 – 2000 to data from 2016 -2018.
At the turn of the century, Gallup said, 73% of religious Americans belonged to a house of worship. That's dropped to 64% today.
"The still-sizable proportion of religious Americans also contribute to declining church membership, as fewer in this group belong to a church than did so two decades ago," the report states.
Gallup found that being part of a house of worship is no longer seen as essential for a growing number of religious Americans.
"It is clear then, that the nature of Americans' orientation to religion is changing, with fewer religious Americans finding membership in a church or other faith institution to be a necessary part of their religious experience," the report stated.
Age and generational differences appear to play a role in whether Americans join a house of worship.
"Just 42 percent of millennials are members of churches, on average," according to the report. "By comparison, 20 years ago, 62 percent of members of Generation X belonged to a church, when they were about the same age as millennials are today."
The poll found that 68% of "traditionalists" — which Gallup identifies as those born before 1945 — are part of a church or other religious body. That percentage has declined from 78% two decades ago.
Gallup's study also found that 89% of traditionalists have a religious identity, compared with 68% of millennials, which it defines as those born between 1980 and 2000.
"Not only are millennials less likely than older Americans to identify with a religion, but millennials who are religious are significantly less likely to belong to a church," according to the report. "Fifty-seven percent of religious millennials belong to a church, compared with 65 percent or more in older generations."
Among other findings:
Catholics (63%) are less likely to belong to a church than Protestants (67%).
Nondenominational Christians (57%) are less likely to belong to a church than those tied to a specific denomination (70%).
Mormons have among the highest affiliation with a church at about 90%.
Jewish membership in synagogues has remained steady at about 50%.
Gallup's findings echo recent data from the General Social Survey. That data found that nones, Catholics and evangelicals claim about the same number of Americans.
The Gallup study predicts that membership in churches may continue to decline.
"These trends are not just numbers, but play out in the reality that thousands of U.S. churches are closing each year," according to Gallup. "Religious Americans in the future will likely be faced with fewer options for places of worship, and likely less convenient ones, which could accelerate the decline in membership even more."
The Gallup study was based on telephone interviews of Americans adults from all 50 states and the District of Columbia.  Trend data on membership came from surveys of 2,000 adults. The margin of error is plus or minus 3 percentage points.
Results for 2016-2018 are based on interviews with 7,688 Americans. Results from 1998-2000 are based on interviews with 7,184 Americans. Both have a margin of error of plus or minus 1 percentage point.