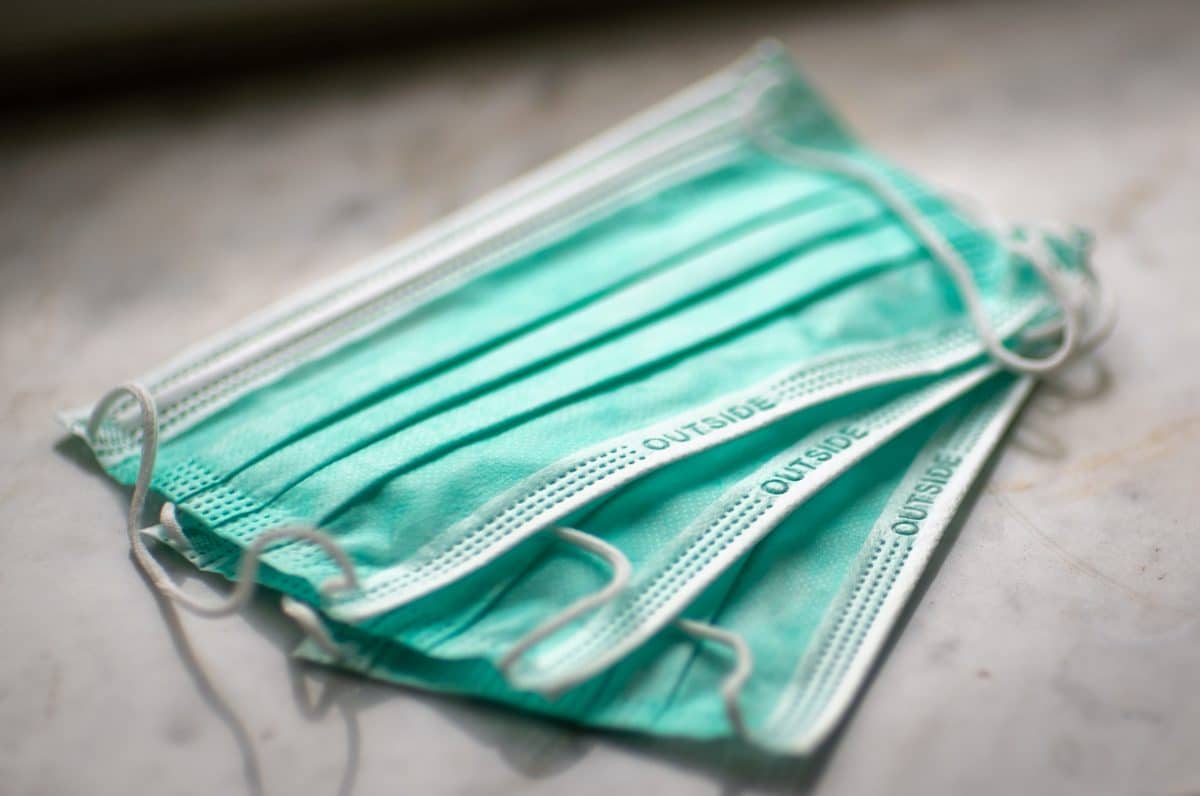 In 2020, as the COVID-19 pandemic spread, more and more of the work projects handled by Tri-City required the use of face masks for workers at the job sites. Vulich objected to wearing a mask and so, in an attempt to accommodate Vulich's personal beliefs, the company moved him from one job site to another, enabling him work without a face mask in areas where he would not have contact with others.
As the pandemic worsened and local mask mandates became the norm, project managers warned Vulich he was at risk of being let go due to his refusal to wear a mask, and his last day of work for the company was Aug. 10, 2020, the day a derecho struck Iowa.
The state initially denied Vulich's  application for unemployment benefits, which prompted him to file an appeal where he stated, "I refused to wear a mask based on my religious beliefs."
A hearing was then held before Administrative Law Judge Forrest Guddall, at which Vulich indicated his objection to masks was rooted in a "personal belief," rather than a specific tenet of his faith or of any particular sectarian doctrine.
Guddall found Vulich was "a good worker for Tri-City, was not facing any disciplinary action, but is unemployed solely due to the COVID-19 pandemic and his refusal to wear any face covering." But Guddall also noted that Vulich "intentionally and voluntarily refused to wear a face mask or covering," even though that was a requirement to working at Tri-City job sites.
Vulich, the judge said, "felt compelled to refuse to wear a face mask or covering due to his own personal beliefs. He appears sincere in his belief — it cost him his job. But sincerity alone does not constitute good cause" for quitting a job, and the judge ruled Vulich was ineligible for regular unemployment insurance benefits.
Guddall noted in his ruling that Vulich may still be eligible for federally funded unemployment insurance benefits under the Coronavirus Aid, Relief, and Economic Security Act, better known as the CARES Act.
This article was originally published by Iowa Capital Dispatch and authored by Clack Kauffman. Iowa Capital Dispatch is part of States Newsroom, a network of news outlets supported by grants and a coalition of donors as a 501c(3) public charity. Iowa Capital Dispatch maintains editorial independence. Contact Editor Kathie Obradovich for questions: info@iowacapitaldispatch.com. Follow Iowa Capital Dispatch on Facebook and Twitter.