In February, the Washington National Cathedral invited the evangelical preacher and author Max Lucado to give a virtual guest sermon. While generally holding more conservative views than the Episcopal Church (the denomination to which the Cathedral belongs), Lucado's presence in the historic pulpit was not unprecedented given the variety of past events and services hosted in that sanctuary.
Indeed, Lucado stood out among White evangelicals for criticizing the character of former President Trump and arguing that "decency matters" in selecting our political leaders. Yet, criticism arose from many progressives who argued his theological views on homosexuality and opposition to same-sex marriage rendered the invitation inappropriate. A petition even circulated that urged the offer to preach be rescinded.
The Cathedral's dean, Randolph Hollerith, initially defended the invite since the "Cathedral is a house of prayer for all people." He added, "When we only engage with those with whom we agree on every issue, we find ourselves in a dangerous (and lonely) place." Lucado spoke as planned, but that controversy didn't end.
The debate was not about the words of his sermon (which we found rather bland) but continued to center on the propriety of his presence. A few days after the service, Hollerith changed his position and apologized for not listening to the criticism and for the pain that ensued. Lucado also apologized for the tone of his previous words and the way scripture had been weaponized by Christians to harm LGBTQ people, while reaffirming his stance against same-sex marriage.
Some conservatives were quick to highlight this episode as an attempt to deploy "cancel culture" against Lucado. A contributor at The Federalist wrote that the incident "should jolt everyone who values civil society" and warned that "a new kind of fundamentalism is taking over liberalism." The latter charge is quite rich since the same author has a history of condemning Christian communities for selecting leaders whose views and identify conflict with his own models of pastoral ministry.
Any discussion of cancel culture in our contemporary moment is filled with incredible hypocrisy. Our current political discourse has not evolved much beyond the playground retort, "I know you are but what am I?"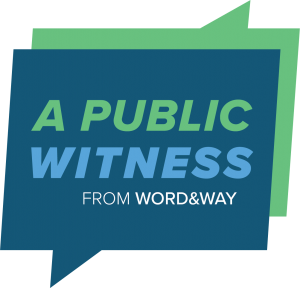 Yet, pointing out that we hold our opponents to different standards than our allies does not wholly explain efforts on both the right and the left to "cancel" those with whom they disagree. In this issue of A Public Witness, we'll look at what canceling is — and isn't. We'll also consider the Christian virtue lacking in our politics, culture, and churches when our first reaction is to silence others whose opinions differ from our own.
NOTE: The rest of this piece is only available to paid subscribers of the Word&Way e-newsletter A Public Witness. Subscribe today to read this essay, all previous issues, and receive future ones in your inbox each Thursday morning.