In recent weeks, court filings by Dominion Voting Systems have shed light on ways Fox News deliberately lied to its viewers about the 2020 presidential election. Fox Corporation head Rupert Murdoch even admitted as much under oath. Additionally, text messages at the time showed that key hosts like Tucker Carlson, Sean Hannity, and Laura Ingraham mocked claims by Donald Trump and his top advisers but then still went on the air to promote the lies that the election was stolen. Carlson even privately called Trump "a demonic force" while publicly praising Trump.
Conservative columnist David French said the revelations demonstrate "a morass of lies and conspiracy theories that should undermine Fox's credibility for years" since the network "knowingly sacrificed its integrity to maintain its market share." Such lies didn't merely misinform viewers; the disinformation helped set the stage for the Jan. 6, 2021, insurrection.
So in light of the growing controversy about Fox News, we are offering here for paid subscribers of A Public Witness a piece originally published as the cover story of Word&Way magazine in October 2021 but which has never been published online. Even before the latest revelation, this piece offered a clear call for Christians to change the channel.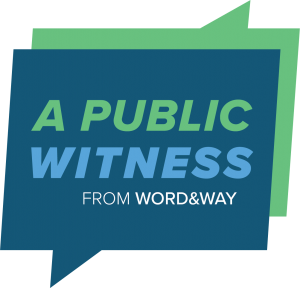 The rest of this piece is only available to paid subscribers of the Word&Way e-newsletter A Public Witness. Subscribe today to read this essay and all previous issues, and receive future ones in your inbox.