"This crusade, this war on terrorism is going to take a while."
Five days after the attacks of Sept. 11, 2001, President George W. Bush uttered those words about the coming fight in Afghanistan. His remark quickly sparked global controversy for casting the conflict in religious terms. Referencing that he was speaking "on the Lord's Day," Bush also thanked Americans for "your prayers," talked about his "faith in our military," and pledged to "rid the world of the evildoers."
Two decades later, Bush's crusade is ending much like the papal ones a millennium earlier: too many lives unnecessarily lost in a misguided Middle Eastern conquest. Americans understood the end of our military presence in Afghanistan was near, but the speed and chaos of what unfolded in recent days sparked shock and awe as the Taliban flag rises over the country.
President Joe Biden, building on an agreement between the Taliban and then-President Donald Trump, decided to end the U.S. military presence before Sept. 11 of this year. Even the most worrisome intelligence estimates projected the Afghan government and military had months to fend off the Taliban. Instead, key border points and cities fell swiftly over the last several days, culminating in the takeover of Kabul and President Ashraf Ghani fleeing the country. The end of the U.S. chapter was embarrassing and apocalyptic.
It will only get worse.
"The Afghans now have suffered generation after generation of not just continuous warfare but humanitarian crises, one after the other," explained Steve Coll, dean of Columbia Journalism School and author of books about Afghanistan. "Add to that the COVID crisis and the humanitarian challenges in rural Afghanistan that were already in place before this summer, and you are looking at a really dark season for the Afghan population."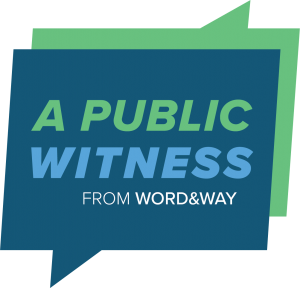 In this issue of A Public Witness, we consider the failure of the U.S. mission in Afghanistan amid the unfolding humanitarian crisis. And we offer some lessons we hope Christians will consider from this war miscast as a crusade.
NOTE: The rest of this piece is only available to paid subscribers of the Word&Way e-newsletter A Public Witness. Subscribe today to read this essay and all previous issues, and receive future ones in your inbox.